We have a special guest for this week's Pinterest Feature Friday – it's McKenzie from Girl Loves Glam!! I met McKenzie for just a second at Snap (way too short) and she is really as adorable in person as she is on her blog! She's here with this week's PFF!
Hey guys! I am McKenzie from Girl Loves Glam and I am excited to be part of the Pinterest Feature Friday party! I LOVE Pinterest (I mean, who doesn't?!) and I owe a lot of the success of my blog to it! I love finding new projects and admiring other people's talent on Pinterest. You can check out my Pinterest boards here.
When looking over the Pinterest Master List, there were too many fabulous pinners to choose from, so I chose a random number and guess what? The person I picked was AMAZING! Her name is Katie Dalzell and she has 730 pins.
Something that I appreciate about her pins, is instead of pinning TONS of pins, her pins are all quality pins! I especially liked her board, DIY that is full of great DIY projects! Many of them were projects that I had never seen before.
I also loved her board, Baby Love that is full of awesome kid stuff!
Some of the pins that caught my eye were…
This Greek Pasta Salad from Mele Cotte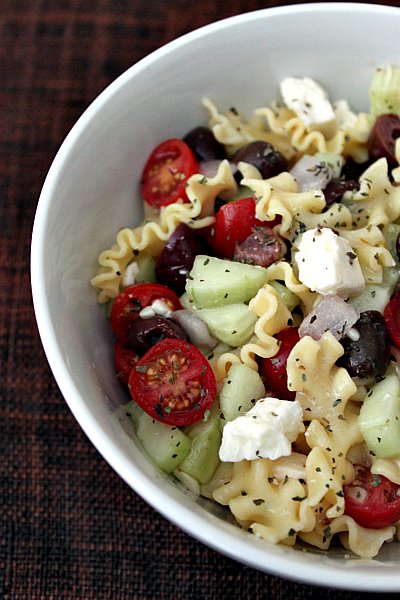 This Laundry Room Pegboard Makeover by Posh Space
I hope you take the time to go visit all of her boards!
Come visit me on my blog, Girl Loves Glam anytime!
~.~.~.~.~.~.~.~.~.~.~.~.~.~.~.~.~.~.~
That laundry room pegboard is absolutely ingenious!
I can't wait to check out the rest of Katie's quality pins.
Great feature, McKenzie!
Katie, please feel free to grab a featured button.

Have you joined the Pinterest Master List yet?
We would love to have you! And, who knows, maybe you will be our next feature!