Happy Friday!!
Ready for this week's awesome features? Me too!

I'm really loving this sweet Book Page Valentine's Banner by Jeanie at Create and Babble! It's so simple and pretty!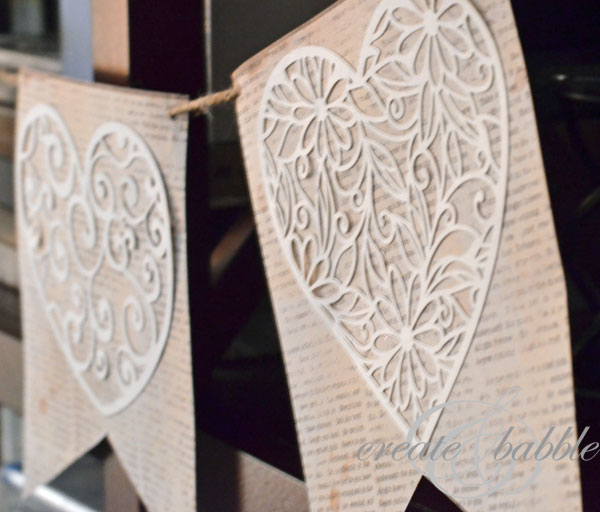 This Springy Pom Pom heart from Jessica at Mom 4 Real is just the cutest!! I pretty much have to make this.
Nancy from Do Small Things With Love made up this darling Felt iPhone Case – it's perfect for Valentine's Day! What is it about gray felt? It's just the yummiest.
Speaking of yumminess – check out these Chocolate Covered Strawberry Profiteroles from Sherry at Jazzy Gourmet!! All I can say is Wow!!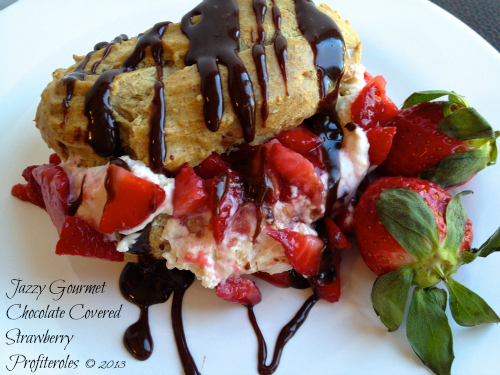 These French Herb Pots from Carolyn at Homework are so pretty and sophisticated! I was so lucky to meet Carolyn at CHA and be able to watch her do a demo of these cuties!
Kind of dying over the cuteness here! Chelsea from Making Home Base made up these little Valentine's Legwarmers and they are soooo adorable!
I love all the details in this Snowy White Winter Mantel from Kirstin at Craftiments – especially that snowflake artwork! And the ice skates! It's all so cute!
I'm seriously impressed with these Valentines Mailbox Rice Krispie treats by Lisa at Hoopla Palooza. How cute are these? With the little flags and the letters?? LOVE!
Kaitlin from Wunderbar made this super fun Anthro Knockoff Clutch from a repurposed leather purse! I love the polkadots!
Great projects right? I love it!
If you were featured and would like a button – feel free to snag one here and show it off!
So are you ready for some Weird Searches?? Here we go –
1. We're starting off with this doozy, "hollow out panty cutting lay out for stitching" Um. First of all we don't use the "p" word in this house. It's awkward. Secondly – what the heck are you talking about?? Third – I'm a little scared about the searches I will now have because of this.
2. We also had the search, "dont cut my sweater". Have you been threatened in some way by a scissors wielding cable hating internet gremlin? Cause that's the only reason I can think of for typing that into the google box.
3. Last up we had, "i stencil"  i stencil too. lets be friends. and never capitalize anything again.
Okeydokey – have a great weekend!