Heyyyy Happy Friday!
The SoCal Social is a little over Two Weeks Away. Can you hear me hyperventilating?
It's going to be awesome. But I have a LOT to do!! :)
So let's take a break and check out the fabulous features from last week's Think Pink Party!
Gah! I'm so in love with Taryn from Design, Dining & Diapers' pretty Fabric Pumpkin Wreath! The colors are so subtle but just gorgeous!
Here's another gorgeous fall decoration! This Branch Candle Centerpiece from Marty at Marty's Musings is so rustic and beautiful!! I love the way she styled it too!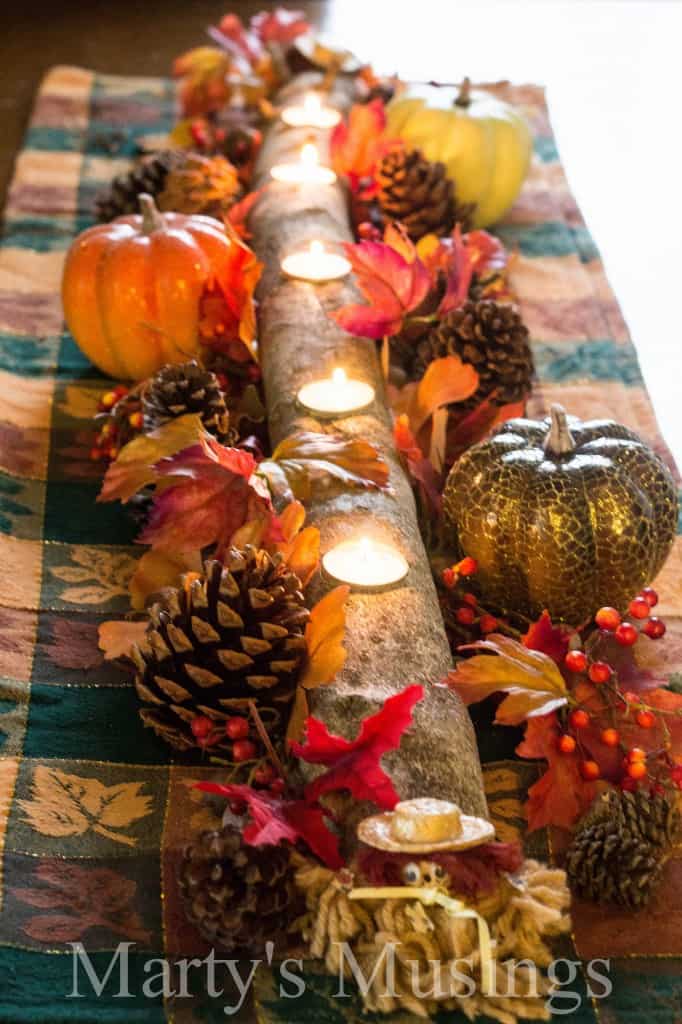 These Pumpkin Tres Leches cupcakes from Angie at Little Inspiration look amazing!! I just love everything about these – the flavors, the frosting – even the little flags are super cute!
Trish from Uncommon created these darling Silhouette Pumpkins using her kids as the Silhouettes! I love that they're super cute and sentimental too!
This tutorial for How to Turn a Purse into a Camera Bag is so great from Jess at Spool and Spoon! I love the fabric she chose too – she can just send this one right to me.
Oh my goodness the cuteness! Check out this little Ruffle Romper from Melissa at Melly Sews! Such a sweet little model too! :)
How good do these Pumpkin Pancakes with Spiced Apples from Cookin up Good Times look? YUM! So perfect for Fall!
Natalia from Ma Nouvelle Mode whipped up a super cute DIY Anthro-esque Skirt! I think Anthro-esque is one of my favorite words!
This looks easy to do too!
More yumminess – this Grilled Peaches and Cream from Jen at Eat. Sleep. Make. looks so good!! I haven't grilled fruit but Jen makes it look really easy!
I don't know about you but I have a ton of plain glass vases lying around. I love this Easy Distressed Glass Makeover from Shannon at Fox Hollow Cottage! They look like Pottery Barn vases now!
Once again – you guys are amazing!! If you were featured and would like a button, snag one here and show it off!
Have a fabulous weekend – see ya back here for PFF and Think Pink Sunday!!