Wooohooo!
Fabulous Feature time!! Let's check out the Crushes from this week's Think Pink Sunday party!
I am so loving this darling Gathered Ruffle Duvet by Andrea from The Train to Crazy! The colors are so bright and pretty and really you can't go wrong with tons of ruffles!
If I lived closed to Kristina J – I am pretty sure I'd get arrested for stealing her entire closet. Either that or I might befriend her in a purely selfish way to borrow clothes and avoid jail time.
(Yes. I shallowly base my friendships on wardrobe options. So?)
Seriously – this girl is amazing! Check out her latest bit of wonderfulness – her Anthro Intellegencer Coat!
Need a Mother's Day idea? This darling French Country Zipper pouch by Katie at Periwinkle Pincushion would be perfect!
Pretty linen, different trims, a giant bow – who wouldn't love that?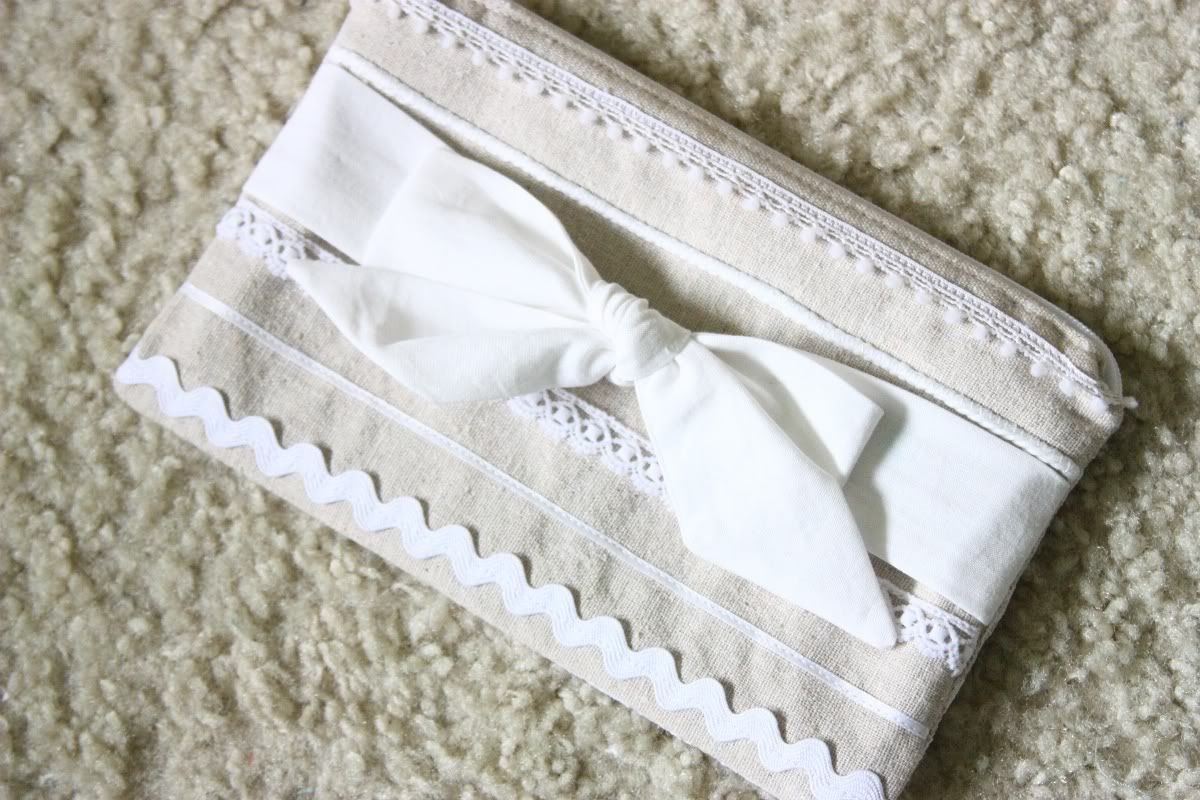 Brooke from Start at Home shared a beautiful Living Room to Office Transformation!! You have to go check out the before and after –
I love all the little extra touches she's put into the room!
Crystal from A Pumpkin and a Princess is back with tiny little Brownie Twix Trifles – aren't they cute?
And tasty looking?
Fabulous right?
If you were featured and would like a button to show iff, grab one here!
Highlight's of the Week:
Health Update – Thanks for all your sweet comments and well wishes last week!! I am doing much better – it's nice to be eating solid food again. :)
Plus I have to get better for SNAP next week. So excited about that!!
Speaking of SNAP – anyone going??? I would LOVE to meet you!!
I've been getting ready this week – got my hair all spruced up and chopped – and I'm working on outfits. Because, ya know, there's no bigger pressure than dressing for 325 adorable bloggers.
I'll keep you all posted next week on FB and Twitter with what's going on – lots of pictures and updates!!
Weird Searches of the Week:
Now normally we get a lot of searches each week for flamingotoes.com. This week though we had a search for "flamingotoes.com!" So – someone is either super excited to get here – or they are having some sort of flamingo-toe emergency!!!!!!!!
We also had a search for "husband tickles my foot". Um. Is someone actually searching for a husband that will do that? Because let me tell you – it's not all it's cracked up to be. Though maybe if it's something you really want – we could send eHarmony a note and ask them to add it to their questionaire.
And that's it – Happy weekend!!