Even though my kids are teenagers we still love participating in the traditions we had when they were kids.
That means going around looking at lights, having our giant fondue feast on Christmas Eve – and putting out treats for Santa.
Well this year I have some fun (and cute if I say so myself) new dishes to welcome Santa!! And the reindeer of course.
Have you heard of Zazzle before? It's an online shop where you can find all kinds of personalized items – and you can make your own!
I had so much fun browsing around on the site – I spent quite a while deciding what to make! They have all kinds of fun items – apparel, gift ideas, home décor, even ornaments and wrapping paper!
How cute would it be to wrap up your kids gifts in paper with their sweet photos on it?!
You can choose items that just need a little customization, like adding text or a photo, or you can create your items from scratch – like I did!
I designed this cute little plate and mug to set out for Santa and the Reindeer. Though the reindeer are kind of stealing the show.

The process was really easy, I just made up the images I wanted to use, uploaded them on the items I wanted and then ordered!
My little mug says "Seriously" on one side and "Merry Christmas Deer on the other.
The matching plate is just a little reminder from the reindeer. Apparently carrots weren't cutting it.
There are lots of cute gifts that don't need any customizing at all – I love this Mac n Cheese T!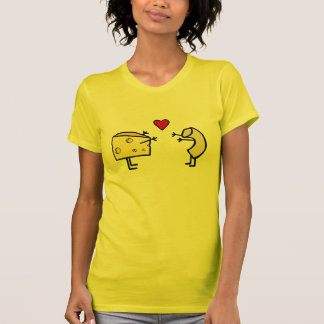 They have invitations and labels too! This Chalkboard style party invitation is so sweet.
I made up some cute Gift Tags too, to go with my deer theme!
I think these will look really cute on some red paper – maybe with Polkadots!
If you're needing some gifts ideas, stocking stuffers, or cards or paper – make sure you head over to Zazzle! They are running a lot of holiday specials too – so you can get some great deals!
I'm going to go try out the cookies. Just to make sure everything's all ready for the reindeer. Oh and Santa too.
Disclosure: This is a sponsored post for Zazzle. All ideas and opinions are my own. ;)